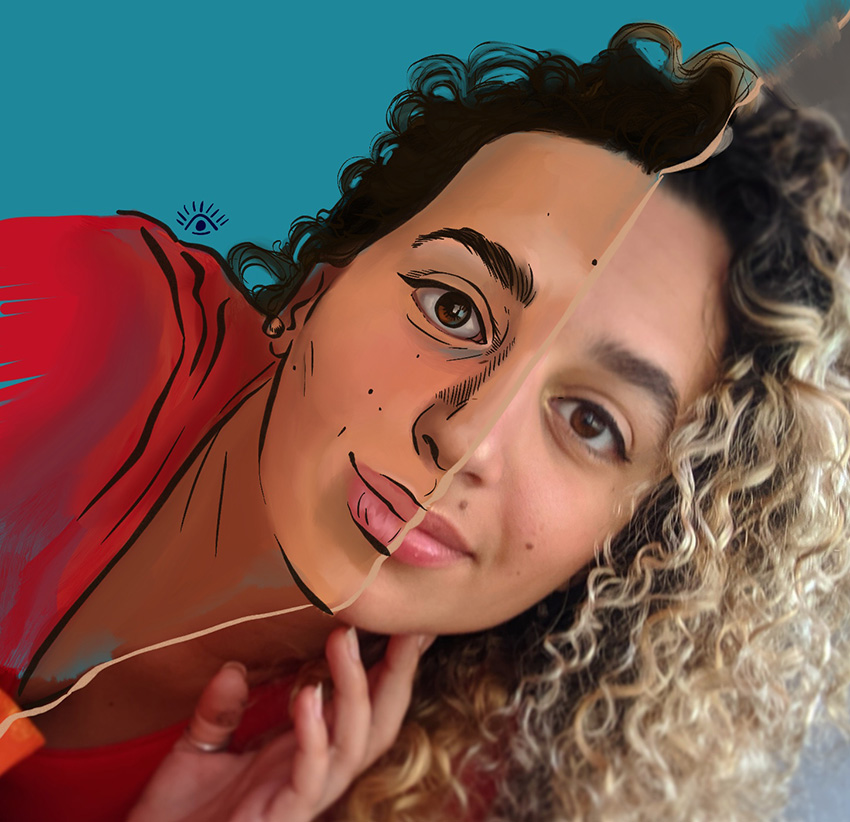 This is me: designer, illustrator, storyteller.
My passion is design. Character, story, color, packaging, social content – if I get to start from the beginning, craft something meaningful out of noise, make an audience care – that's my jam.
I've worked across Mac and PC,  in Adobe Creative Suite, Procreate, with Microsoft Office, dabbled in WordPress and HTML; I've used Flipaclip, Toon Boom, After Effects, and I'm starting to teach myself how to use the Unreal Engine.
I've had my hand in animation, branding, illustration, design, packaging, writing, and oodles of doodling!